Hey y'all! I know how confusing it can be to navigate faith sometimes; I've been there and there's no doubt that I'll be back there again. Life is gonna life. Of course, God is my ultimate recommendation for a resource, buuuut, what if you don't even know how to reach God? What if you know how to reach Him, but you feel kinda lost anyway? What if you need help praying or reading the Bible? What if you just need some encouragement real quick?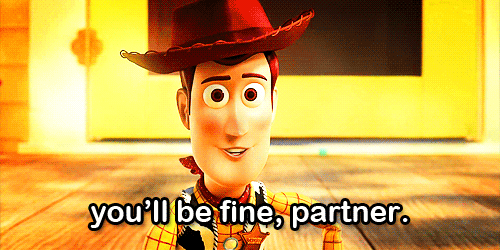 Never fear.
Here are some of my favorite resources for the person at any level in their journey into or through faith.
THE (PHYSICAL) BIBLE
Why: Surprise! My 1st resource is the physical Bible itself. At its core, the Bible is about God and His plan for salvation through Jesus. Reading the Bible is the most direct way I've been able to get to know, love, and understand God and everything He's done for us before and through Christ. That being said, the Bible is also the Word of God. It's full of hope, instructions, truth, guidance, help, parables, history, and so much more that can help anyone in their faith journey, no matter where they are in it. It's my favorite book, ever. Periodt.
My favorite, favorite: My favorite Bible is from She Reads Truth. The Bible is made to speak directly to women (sorry, dudes) with the use of several in-book resources, like really thought-provoking devotionals, informative footnotes/cross-referencing, explanations of the books, and a fairly thorough index.
DIGITAL BIBLE
Why: Assuming that you have access to a phone or a computer, having a digital version of the Bible is the next best thing to having a physical Bible.
My favorite, favorite: The YouVersion Bible App (or bible.com). Aside from having an ark-load (wow, sorry for this awful Bible humor 😭) of translations on hand, you get some extra goodies with it, like an option to leave notes on verses (good for sermon notes, or thoughts/questions you have while reading), cross-references to related verses, Bible reading plans, devotionals, in-app bookmarks, an in-depth search engine (you can search for key words in the Bible or look for devotionals based on words, moods, etc.), and a whole bunch of other helpful tools.
COMMENTARIES/BIBLE STUDY
Why: Commentaries and Bible studies help cut through to the meat and potatoes of Bible verses, chapters, books, etc. They're typically written by theologians and they are meant to help dig deeper into understanding and studying the Bible. Commentaries and Bible studies are especially helpful when you're looking to understand difficult reading or when you just need clarification on a topic you've read in the Bible.
My favorite, favorite: So, I have 2 favorites. This is a good thing, though! Bible.org and BibleStudyTools.com both contain really good commentaries and Bible study help. I've learned a lot about people in the Bible, parables, God, and more because of these 2 sites. I like Bible.org because it's connected to NetBible.org and that's a great online Bible with tons of additional resources. BibleStudyTools.com is the site I've used the longest, because it's just so user-friendly.
YOUTUBE
Why: YouTube has helped my faith journey just as much as the commentaries and bible study sites have. There are a lot of people on Youtube who host Bible Studies, talk about their own faith walk in order to help others with theirs, touch on topics that may be slightly taboo- all that. I even use YouTube as a way to reach people through Chasing Clarity that doesn't require reading. That's why I like YouTube as a Christian resource: yes, there are a lot of non-faith related videos on there, but there are some really good videos and creators dedicated to reaching audiences in a way that magnifies God and speaks to them in a way they understand and enjoy.
My favorite, favorite: The Bible Project is doing such great work on YouTube. I mean, seriously, a lot of my understanding of certain Biblical situations come from an initial understanding from looking at one of their videos. They use animated videos to shine light on the Bible and the themes in the Bible in a way that holds your attention and allows growth in the way we read and understand the Bible. Definitely something you've gotta check out, at any point in your faith journey.

MUSIC APPS
Why: Singing gospel music is one of the best ways I know to worship God and praise His name (no matter how badly I sing). Not only is gospel/praise & worship music good for worship, it's also a good place to find Bible-based mantras, affirmations, and prayers, because a lot of Christian artists base their songs on verses or themes from the Bible. A lot of Christian music has brought me out of dark places and reminded me exactly who God is in 2 minutes and 55 seconds. Plus, who doesn't love uplifting music? I'll wait. Christian music comes in ballads, rock, alternative, hip-hop, reggae, and a whole lot more different genres. But the common denominator? They all lead us back to God.
My favorite, favorite: Spotify. I prefer Spotify, but I will say that YouTube runs a close second here (even though it's not technically a music app) because of the kind of equal access to music. Spotify has my heart and my coins, because it's so easy to find music- old and new. On top of being able to create my own Christian playlists, Spotify has several pre-made Christian playlists that are broken down into even more specific playlists. Wanna hear live gospel music? Spotify has you covered. Wanna listen to Christian rock one minute and Christian rap the next? Spotify has playlists for that. AND, when you listen to enough music, Spotify will create daily playlists based on your listens. Right Now, my Daily Mix 1 consists of Fred Hammond, Todd Dulaney, William Murphy and more artists with songs that Spotify figures will tickle my gospel/praise & worship fancy. I love it.
SOCIAL MEDIA
Why: I hesitated to add this to the list, because I honestly do think that social media can be kind of detrimental during faith journeys for a number of reasons. However, I can't deny how much I've learned about faith and God from social media platforms. I use social media for Chasing Clarity, and the community I'm building through it remind me daily of God's love and power. They are such motivators to get and stay in God's word, to learn about Him and grow my faith. Social media, when used correctly and built on the right foundation (God) can be more helpful than harmful when it comes to navigating our faith journeys.
My favorite, favorite: While I love the community feel that I get from Instagram, I have to say that Pinterest is quickly becoming my favorite social media platform for developing in faith. You can search any mood or any verse, and find a picture, a connected site, or a connected blog post that relates to your search. For me, I love being able to save pins of scriptures that remind me to keep looking toward Jesus. I also love being able to easily find blog posts about specific topics or Bible verses.
So, that's my list! I hope that at least one of these resources helps you in your faith journey the way that they've helped me.
What are some reasons you like the resources that I've written about? What are some Christian resources that you use that aren't listed here? Let me know!
xoxo,